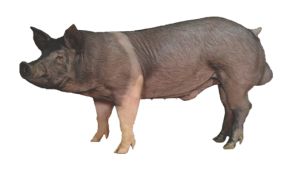 PIC327

The Industry's Leading Lean Production Boar

The PIC327 is an AI boar focused on maximum lean production at least cost. The 327 is RN/Halothane Gene free and has a strong reputation for:
Excellent growth rate and feed efficiency
Low backfat levels and high lean content
The emphasis of this boar is on reducing production costs and capturing value for the highest lean content in the progeny of PIC boars. His progeny can be efficiently taken to very heavy slaughter weights with low backfat levels.